About Alchemy

Alchemy Ironworks humbly began as Deco European and Contemporary style furniture in 1991, trading for six years.
Then in 1997, after a flash of inspiration and relocation to Kent Town, Alchemy Ironworks was converted to its identity it withholds today.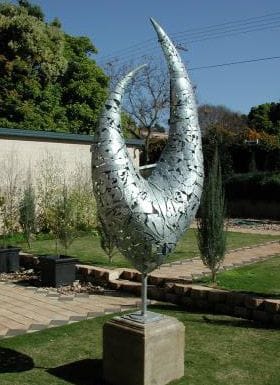 Growing stronger every year, Alchemy Ironworks is now an incredible innovative, imaginative and diverse metal design studio with several big names in our client base.
Public Artworks and Corporate commissions begin the pinnacle of success, but private commissions are our speciality and of course the odd exhibition is run when time allows.
Alchemy is created by the hands of Matt and Andrew in the Kent Town workshop.
Please explore the site to discover Alchemy.
Our Galleries: